Members of the organizing Committee of ParaSki4Europe – European Winter Para Sports Event, Poland 2020 took part in the conferences of programmes Erasmus+ Sport – Meetings. One of the issues were organizational aspects of the competition which starts in only three-week's time in Poland.
On the last days of January there took place two important meetings in Brussels organized by European Commission and the Education, Audiovisual and Culture Executive Agency (EACEA). It was a kind of an "Infoday" on Erasmus+ Sport – to inform the applicants about the political context, future programmes, simplification and funding opportunities in 2020. The participating speakers presented and discussed programme policy and gave advices and tips on preparing and submitting proposals including the financial aspects of funding. There was also organized "Project Coordinators' Meeting" to inform beneficiaries about the key issues which shall be taken into account. Polish Coordinator of the event assumes, that preparations of the event in Poland are in its final phase.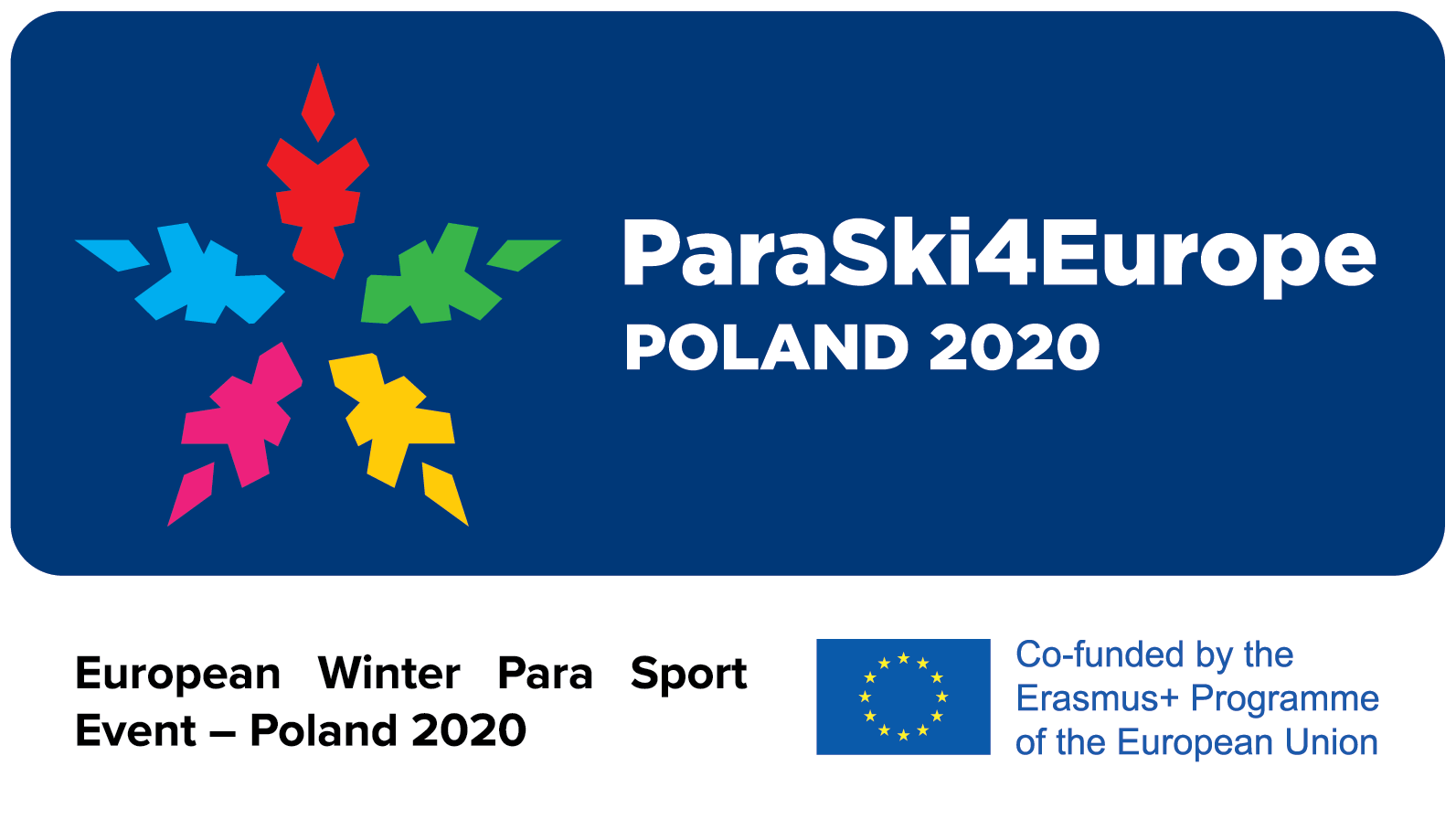 – Due to the signed agreement with the EU we had to take part in the conference regarding Erasmus+Sport programme. I went to Brussels with Łukasz Szeliga, the President of the Polish Paralympic Committee and Beata Dobak-Urbańska, general manager of the project. During the meetings we mainly concentrated on the financial issues, we learnt about solutions we would not find in any of the manuals we had. We had an opportunity to meet directory representatives of the Erasmus + Sport. We are sure it will help us with financial settlements. What I have to emphasize is the fact our project is of much interest in Brussels. Our event opens the cycle of 12 European events financed by Erasmus + Sport. We care about its success as it is the first event of this kind in Poland. We can even expect Brussels' representatives visit in Duszniki.
European Winter Para Sports Event, Poland 2020 is the first ever non-comercial event of this kind in winter sports for athletes with disabilities. It will be held in Czarna Góra Ski Resort and Duszniki Zdrój Cross Country Center from 24th of February to 1st of March. There are expected to come about 300 participants, including 150 para athletes of different ages and sport levels, coming from almost 20 countries. They will compete in four disciplines – para alpine skiing, para – snowboard, cross country skiing and para-biathlon Trainings and competition will be combined along with educational programme: seminar and workshops of "Medical classification system" and "Anti-Doping Education". As an accompanying activity, "Inspirational & Motivational Meetings with Paralympians", strengthening inspirations and motivations in para-sport, will be organized.
European Winter Para Sports Event, Poland 2020 is co-funded by Erasmus+ Sport Programme. Erasmus+Sport "Not-for-profit European Sport events "programme has, with very specific aims, to support volunteering in sport; social inclusion through sport; gender equality in sport and health-enhancing Physical Activity (HEPA).
 The Honorary Patronage of the President of the Republic of Poland Andrzej Duda.
 European Winter Para Sports Event, Poland 2020 have the media patronage of TVP Sport, TVP3 Wrocław and niepelnosprawni.pl website.
#ParaSki4Europe
#Erasmus+
 More information at www.paralympic.org.pl ParaSki4Europe and
 https://eacea.ec.europa.eu/erasmus-plus/actions/sport/not-for-profit-european-sport-events_en.
#KibicujemyParaolimpijczykom